Children's
ArtBook
---
"It took me four
years to Paint
like Raphael,
but a lifetime
to paint
like a child"
Pablo Picasso


How to
Submit a Picture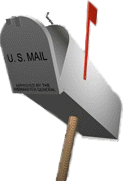 ---
Children's
ArtBook
Wild Horse
Name: Mikey
Age: 3
An Old Guy's Way of Fun!
Name: Alex
Age: 12
Paint
Bad Day
Little Hayden's 'fans' will be glad to see she's still working on art projects. This new one was recently presented to her 'teacher' as a gift.
Note: No help from Dad on this one!
Click on Art Work for a Larger View!
Broom Man
paint & pastels
by
Paul
age 8
Clothes Sculpture
By Vito
Age 6
Notice the shades!
Sculpture
My Mouse
by: Hayden Noel Gillooly age 2 (Dadhelped)
PLay-Doh, dog hair & dried palm leaves-
Value-Priceless!
Harry Potter
Pencil Sketch & Crayon Drawing
By: Jack
Age: 10